Jeff Kaiser and I started playing together almost as soon as I turned up in LA at the beginning of the 2000s.
---
For this edition of the "My Favorite Object" series, I'm going to walk you through plot~, a Max data visualization object.
---
For the past couple of months, I've been doing reviews of books I think would be a great help to the persons who want to try to orient themselves somehow – books that help to describe and provide a guide to the communities they've decided to be a part of.
---
I had intended for this article to be an in-depth review, but we're going to go with first impressions for now - I'll get back to you with a follow up once I have gigged with it for a bit. I'm also afraid I do not have anything in the way of unboxing images for this article.
---
It's one of those objects that can slip by you or easily be written off as just a UI object, but it's so much more than that.
---
Here's the first in a series on using the FFT in Max.
---
Last month, I suggested some "basic bookshelf" titles intended to help newcomers to the practice of doing experimental music to get "the lay of the land" - to connect themselves to the community of artists they're joining, and to find sources of inspiration and for investigation.
---
ArthropodaChordataConiferophyta, live cinema performance, (2013-15), Timothy Weaver This week, I have the pleasure of presenting a conversation with friend, colleague and mentor, Timothy Weaver.
---
We've talked to Spektro Audio's Ícaro Ferre in a previous newsletter article, but this is a good opportunity to discuss one of his flagship projects: CV Toolkit.
---
Stephen Lucas is a Doctoral student in Composition and Computer Music in the College of Music at the University of North Texas (UNT).
---
I have a confession to make. I'm sure that the world is full of people who don't enter a field of artistic endeavor certain that they're somehow unique or special or full of ideas that no one has tried before.
---
For more than 10 years Skinnerbox have been making tremendous contributions to the wide field of electronic-music-making.
---
Introduction Max is graced with many filters, taking on many guises - some of which we don't even think of as filters in the classical sense.
---
A few months ago, I wrote up an article about a few guitar-oriented audio interfaces, including units by IK Multimedia and Behringer.
---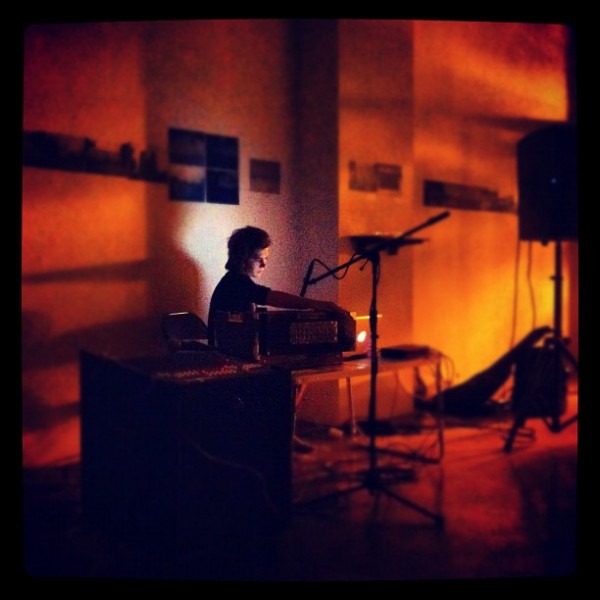 What were your first experiences with electronic music? I went to undergrad at Mills College where I was exposed to making music with electronic instruments, studying with Maggie Payne, taking her moog class.
---
The question of inspiration and its sources isn't necessarily something that comes up often in the Max Forum in any but the most oblique of ways – it's usually more latent than blatant.
---
Several years ago, Darwin Grosse and I worked on a project that used optical flow to track people running around in circles to simulate the jog wheel on old analog video tape decks.
---
Understanding how the threading model in Max works will help you patch more efficiently, and also be on the lookout for potential bottlenecks and trouble spots.
---