Let's spend some quality time with a special Max 7 feature: Javascript access to the MSP buffer~ object.
---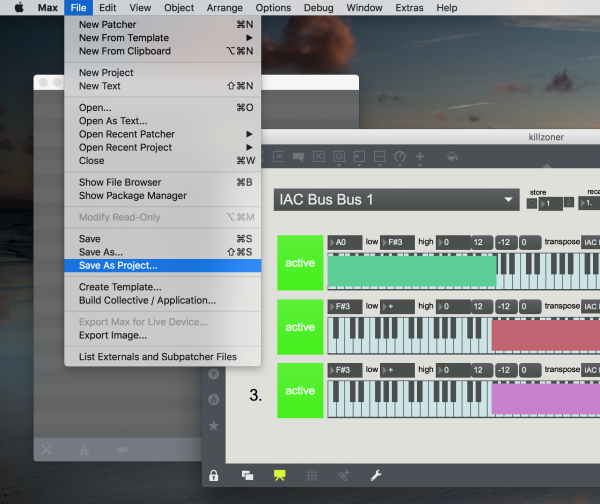 All of us at some point in our lives have tried to send someone a Max patcher and failed. Maybe there were some missing abstractions, or a wayward Javascript file, or the patcher snapshots you were using went astray.
---
When working with the Jitter jit.gl.model into jit.gl.multiples objects, you may find your patch's frame rate dropping to a standstill, depending on how many multiples you've specified. A great little Forum posting about this popped up recently that grabbed my attention - a way to get rid of vertices you don't need in your model without changing its overall shape, which helps you get back to a respectable framerate. With this sweet patcher put together by Greg Finger (and shared on the Forum), most complex shapes will get an average vertex reduction of about 6 times, tested with the built in duck.dae model.
---
Some Jitter users periodically become interested in using expressions to generate geometries - sometimes it's involved with porting someone else's equations, and other times it may be the more humble task of finding a quick way to fill a list with 3D coordinates.
---
In Part 5 of the "A Few Minutes with BEAP" tutorial series, we explore a couple of interesting filters combined with an LFO to get some complex results.
---
In this first episode of the quarterly Vizzie Visions series, we explore the use of the PRESETTR module, and using it along with a few other modules to create complex and interesting Vizzie patches with stored presets and dynamic routing.
---
In Part 4 of the "A Few Minutes with BEAP" tutorial series, we explore how the ADSR and AHD envelopes work and why you would choose one over the other.
---
Along the course of a series of LFO tutorials, I've tried to describe my interest in the humble Low Frequency Oscillator as a generative tool in various contexts - from a general approach (link) to implementing the results as MIDI event generators, adding Ableton modulation mode-like behaviors, and implementing the results as a Max for Live device, and a little discussion about why Max patches are never done. It's been a while since I wrote them, and I wasn't sure if or when I'd return to the subject.
---
In Part 3 of the "A Few Minutes with BEAP" tutorial series, we combine the standard BEAP sequencer with other modules to create shifting and rotating generative sequences - maximal fun, minimal patching.
---
New users often ask about the availability of video tutorials for learning Max/MSP/Jitter in addition to the wealth of discoverable materials built into Max itself. By now, the fame of Barry Moon's great collection of Baz tutorials and Sam Tarakajian's slightly-more-intermediate Delicious tutorials (What? You haven't seen Sam's elegant/useful/fun mobile beatdevice Rhythm Necklace? Check it out as soon as you're done here....) are known and celebrated far and wide. But there's more out there.
---
In Part 2 of the "A Few Minutes with BEAP" tutorial series, we look at three example oscillators that can provide a lot of interesting sounds to your patch.
---
Okay, this little tutorial is really about Max 7's new crash recovery features, but first I want to show you how to reliably crash Max! I already can hear some of you yelling out "Just Open 50 Video Files!!!", but I want something that's reliable across systems - and easy to do. The simplest way to crash Max is to use a special message to the Max system - max crash.
---
Vizzie was originally created as a way for absolute beginners to learn some basic techniques of Max and to start having fun patching and making stuff right off.
---
Max 7 includes a new set of tools developed by Matthew Davidson for his work as a Berklee School of Music instructor.
---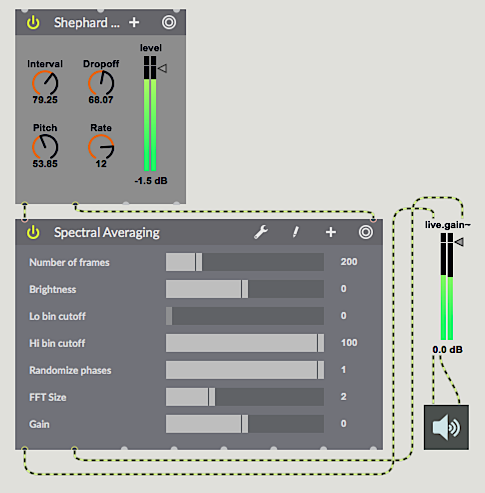 The ability to use VST and Audio Units plug-ins in your Max patches using the vst~ object (which now hosts both VST and Audio Units plug-ins in Max 7) is a great feature (and it's easier and more fun than you think, too).
---