In the third in our series on using the FFT in Max, spend 45 minutes learning how to visualize the FFT processing you're working with, and further explore the use of various window types in ways that you can see and hear.
---
For this edition of the "My Favorite Object" series, I'm going to walk you through plot~, a Max data visualization object.
---
It's one of those objects that can slip by you or easily be written off as just a UI object, but it's so much more than that.
---
Here's the first in a series on using the FFT in Max.
---
Introduction Max is graced with many filters, taking on many guises - some of which we don't even think of as filters in the classical sense.
---
Several years ago, Darwin Grosse and I worked on a project that used optical flow to track people running around in circles to simulate the jog wheel on old analog video tape decks.
---
Understanding how the threading model in Max works will help you patch more efficiently, and also be on the lookout for potential bottlenecks and trouble spots.
---
I'm not sure why, but it seems like lots of beginning Max users think that the only way to do anything cool with Max includes hours of meditation and days of careful patching.
---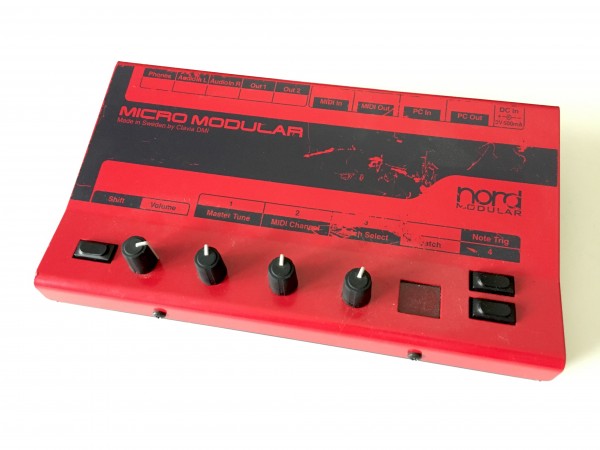 Download the patches used in this tutorial.
All the tutorials in this series: Part 1, Part 2, Part 3, Part 4, Part 5, Part 6, Part 7, Part 8, Part 9, Part 10, Part 11, Part 12, and Part 13. While it's not something that's immediately obvious and -- to my knowledge Stretta (the designer of BEAP) has never mentioned -- there are a lot of similarities between BEAP and the old Nord Modular software.
---
In Part 12 of the "A Few Minutes with BEAP" tutorial series, we look at an unusual source for generating CV for your favorite BEAP modules - video.
---
Building on my previous filter design videos (see below), I use the filterdesign, filterdetail and gen~ objects to make a crossover filter that is perfect for use in multi-band EQ's, compressor/limiters or sound design applications.
---
For those that keep track, you will recall me mentioning Federico Foderaro in the past.
---
In this 28-minute video, Tim builds some filters from scratch in MSP and Gen, and examines their characteristics.
---
Watch as we build something that begins with the Karplus - a BEAP oscillator based on the Karplus-Strong plucked string algorithm.
---
The Max patcherargs object lets you add the ability to set initial states for your own homemade abstractions using either typed-in arguments or @-style attributes.
---
In Part 10 of the "A Few Minutes with BEAP" tutorial series, we take a step away from creating monosynth emulations and drum models, and instead create an ever-changing flutter. This change in focus gives us a chance to look at a new module (the Granular Oscillator) and an interesting technique (dual LFO pairings).
---
In this 2-minute video, you'll find some great Max 7 tricks for working between Max abstractions and bpatchers, as well as a great way to work with attributes and arguments.
---
In the third episode of the quarterly Vizzie Visions series, I'll show you a little trick: converting Vizzie video to Vizzie data (and the reverse).
---