In the third in our series on using the FFT in Max, spend 45 minutes learning how to visualize the FFT processing you're working with, and further explore the use of various window types in ways that you can see and hear.
---
It's one of those objects that can slip by you or easily be written off as just a UI object, but it's so much more than that.
---
Here's the first in a series on using the FFT in Max.
---
Several years ago, Darwin Grosse and I worked on a project that used optical flow to track people running around in circles to simulate the jog wheel on old analog video tape decks.
---
I'm not sure why, but it seems like lots of beginning Max users think that the only way to do anything cool with Max includes hours of meditation and days of careful patching.
---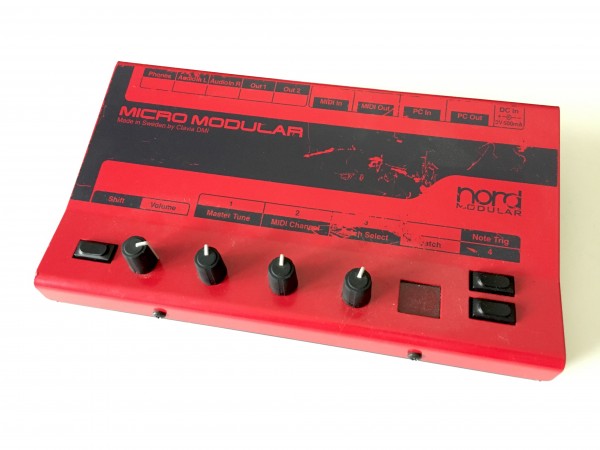 Download the patches used in this tutorial.
All the tutorials in this series: Part 1, Part 2, Part 3, Part 4, Part 5, Part 6, Part 7, Part 8, Part 9, Part 10, Part 11, Part 12, and Part 13. While it's not something that's immediately obvious and -- to my knowledge Stretta (the designer of BEAP) has never mentioned -- there are a lot of similarities between BEAP and the old Nord Modular software.
---
Building on my previous filter design videos (see below), I use the filterdesign, filterdetail and gen~ objects to make a crossover filter that is perfect for use in multi-band EQ's, compressor/limiters or sound design applications.
---
In this 28-minute video, Tim builds some filters from scratch in MSP and Gen, and examines their characteristics.
---
Let's spend some quality time with a special Max 7 feature: Javascript access to the MSP buffer~ object.
---
Whenever a frame delay effect is called for, most Jitter programmers know to reach for the jit.matrixset object to handle this task with ease, however when working with OpenGL textures, no single object will do the job.
---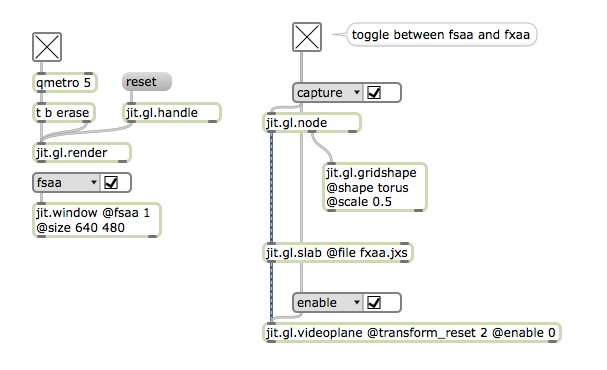 Rendering an OpenGL scene to a texture (RTT) offers many advantages to refine the look of your output, however it comes at the cost of losing hardware anti-aliasing (eg @fsaa 1 has no effect on jit.window output). Fortunately, there is an easy solution.
---
Introduction So, to start off this October 2013 Push Development series, I start with a device that does something I like to call frequency mixing.
---
Examine the Connection The Arduino microprocessor board is one of the most-used hardware devices in the Media Art world.
---