This week, Cycling '74 releases a special new package with MPE support, takes filter design to the next level, and uses the Seaboard RISE as an effects controller.
---
The release of the RISE package gives us a chance to show the use of the Seaboard RISE in a different kind of context: as a video effects controller.
---
Working closely with ROLI, we at Cycling '74 have released a huge content package focused on support for the Seaboard RISE as well as any other MIDI hardware that uses the MPE (Multidimensional Polyphonic Expression) standard.
---
This week, Cycling '74 reviews a beautiful-sounding reverb and takes a closer look at resources for getting into Max.
---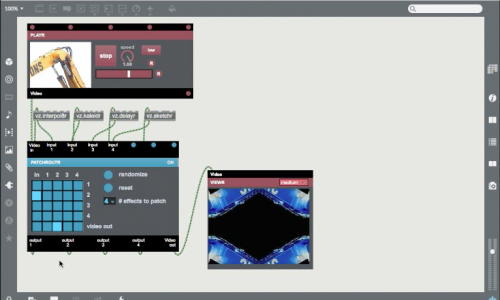 This week, Cycling '74 helps you build recombinant video 12 (or more) ways, introduces you to a favorite Martian, and points to a small enhancement in Max.
---
This week, Cycling '74 finds a microverse of possibilities in a humble hi-hat synth, sits down with Mr.
---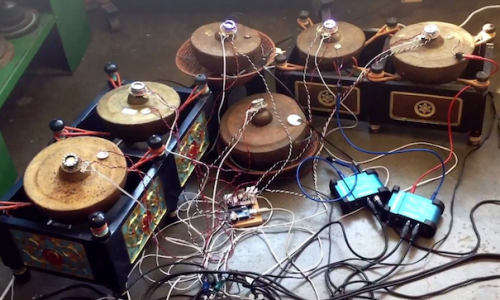 This week, Cycling '74 takes a sweeping look at filter design in MSP, delves into the Karplus-Strong resources, and checks out some augmented Indonesian musical awesomeness.
---
This week, Cycling '74 gives you a quick tutorial on the patcherargs object, talks with Andrew Blanton about making sound visible, and introduces you to a sound game.
---
This week, Cycling '74 chats with the creator of "Performer", recommends a guide to "do Windows", and breaks a record for the shortest instructional video ever.
---
This week, Cycling '74 browses the "Experimental" section, spends a few minutes with Mira, and generates visuals with a new Package.
---
This week, we released a new version of Max along with a surprise: an updated version of Mira! If you aren't familiar with Mira, it is our Max programming 'window' for the iPad that uses a few specific objects (mira.frame, mira.multitouch and mira.motion) to provide a complete two-way connection between your tablet and your Max patch. This update is primarily a maintenance update, focused on improvements on network connectivity and application stability.
---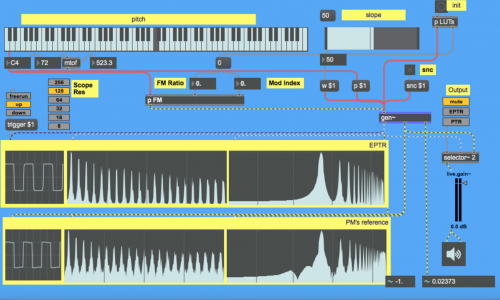 This week, Cycling '74 continues its discussions with Beaudry Interactive, spends time with a new oscillator in BEAP, and discovers something new unexpectedly.
---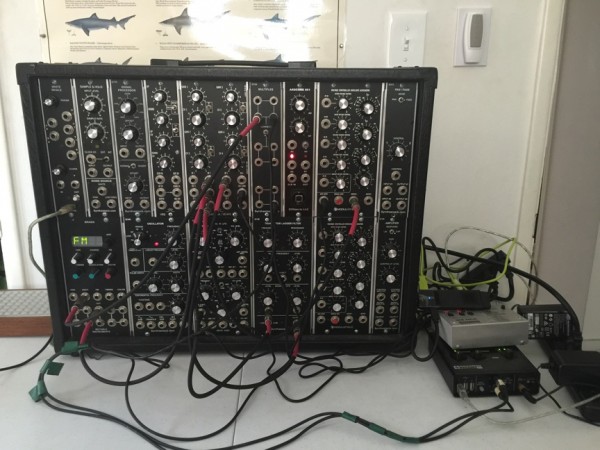 Regardless of whether you like programming on Mac or Windows, sometimes you will have your hands tied when you are putting a show machine together.
---
This week, Cycling '74 sits down for a chat with David Beaudry, follows one of his projects from start to finish, and suggests a book you might find useful.
---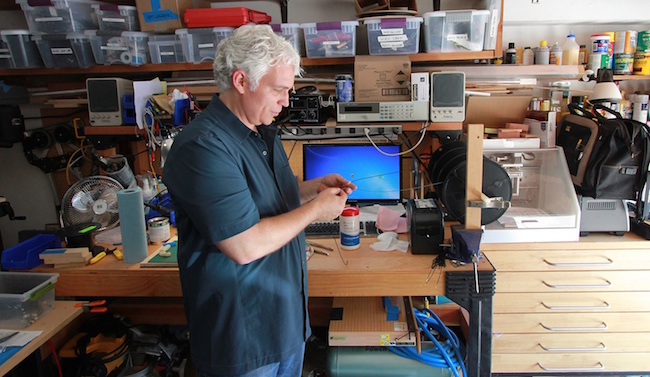 David Beaudry of Beaudry Interactive walks us through a project that involved Max almost exclusively: The Inspector Training Course presented at the Discovery Cube by the Discovery Science Foundation - the first of its kind.
---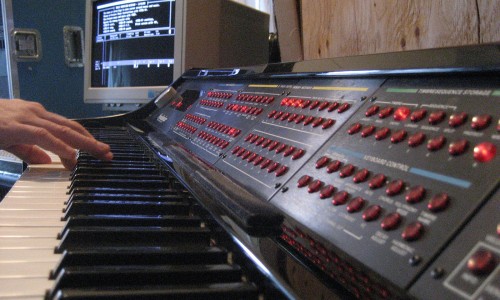 This week, Cycling '74 checks out the new Synclavier softsynth, clues you in on Max's Transform menu, and draws some lines sharp enough to shave with.
---
This week, Cycling '74 explores wetware by playing with the binary beats phenomenon, lets you in on a few Vizzie secrets, and shows you a nifty new Max Package update feature.
---
This week we start looking into some of the cool devices that people have been creating in Max for Live, and using them within the Max environment.
---
This week, Cycling '74 explores the world of joysticks, invites you to a virtual Townhall chat, and shares an awesome Jitter package.
---