This week, Cycling '74 chats with the creator of "Performer", recommends a guide to "do Windows", and breaks a record for the shortest instructional video ever.
---
This week, Cycling '74 browses the "Experimental" section, spends a few minutes with Mira, and generates visuals with a new Package.
---
This week, we released a new version of Max along with a surprise: an updated version of Mira! If you aren't familiar with Mira, it is our Max programming 'window' for the iPad that uses a few specific objects (mira.frame, mira.multitouch and mira.motion) to provide a complete two-way connection between your tablet and your Max patch. This update is primarily a maintenance update, focused on improvements on network connectivity and application stability.
---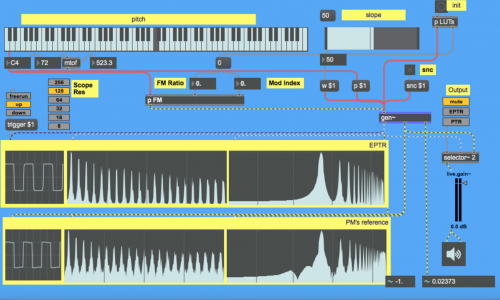 This week, Cycling '74 continues its discussions with Beaudry Interactive, spends time with a new oscillator in BEAP, and discovers something new unexpectedly.
---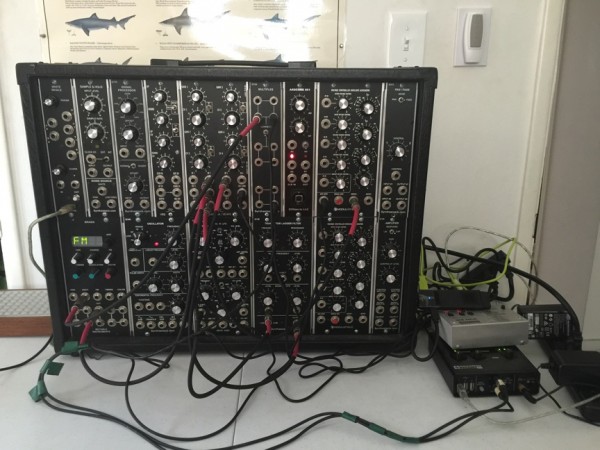 Regardless of whether you like programming on Mac or Windows, sometimes you will have your hands tied when you are putting a show machine together.
---
This week, Cycling '74 sits down for a chat with David Beaudry, follows one of his projects from start to finish, and suggests a book you might find useful.
---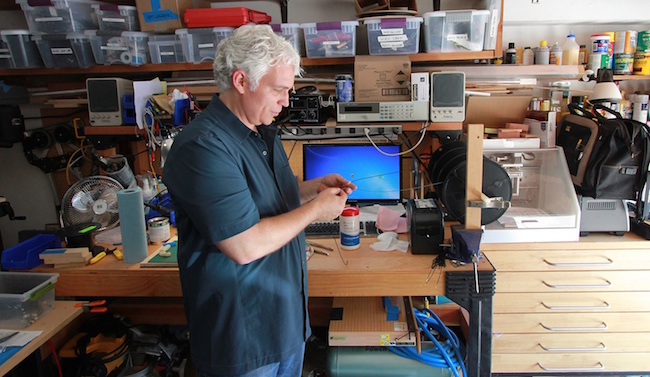 David Beaudry of Beaudry Interactive walks us through a project that involved Max almost exclusively: The Inspector Training Course presented at the Discovery Cube by the Discovery Science Foundation - the first of its kind.
---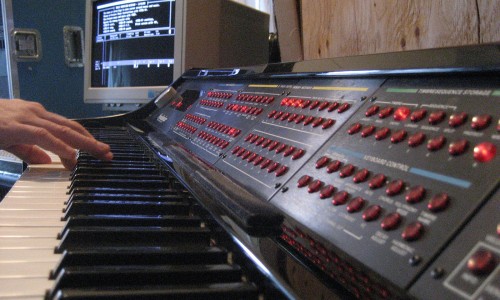 This week, Cycling '74 checks out the new Synclavier softsynth, clues you in on Max's Transform menu, and draws some lines sharp enough to shave with.
---
This week, Cycling '74 explores wetware by playing with the binary beats phenomenon, lets you in on a few Vizzie secrets, and shows you a nifty new Max Package update feature.
---
This week we start looking into some of the cool devices that people have been creating in Max for Live, and using them within the Max environment.
---
This week, Cycling '74 explores the world of joysticks, invites you to a virtual Townhall chat, and shares an awesome Jitter package.
---
It's not the most attractive piece of gear on my desk, but in terms of cost, size, and getting a bunch of gestural control into Max, it's hard to beat the humble game controller.
---
Join us on Tuesday, June 28th from 9am to 5pm PDT. Our friends at Kadenze are putting on a little 'townhall chat' with a panel of interesting people on Twitter from across the Music Tech world.
---
This week, Cycling '74 looks at controlled feedback, creates a BEAP/Vizzie craft cocktail, and updates video processor patches.
---
This week, Cycling '74 offers an OpenGL hint, tackles JavaScript basics, sees/hears something special.
---
When I tried to make a Max patcher for a show which had a large text element to it - creating sentences on the fly with dynamic content, I really struggled. These kind of procedural problems are much more easily and powerfully solved in text based languages. Cue the JS object.
---
This week, Cycling '74 checks out a new kind of Jazz trio, reports on Moogfest 2016, and has some MIDI-editing fun.
---
From now until June 7th, you can get 30% off *
new copies of Max 7
crossgrades to Max 7 (for owners of Live 9 Suite or Max for Live)
Max 7 upgrades
the annual subscription (first-time buyers for the first year only)
Ableton, our Max for Live partners, are also having a sale.
---
Last week I flew out to Durham, NC to attend and perform at Moogfest 2016. I knew I was in for a special week when I got to the gate at LAX and saw a large cluster of modular cases and smiling people all gathered together.
---
It's always interesting to stumble upon something novel. Allow me to introduce you to a group of people who've gotten me thinking. Tin Men and the Telephone - a trio composed of Bobby Petrov on drums, Pat Cleaver on Bass, and Tony Roe on piano and electronics.
---
This week, Cycling '74 adds Max for Live to your life, interviews a shred-loving friend, and gets your sounds moving.
---
One of the ways that Max makes your life easier is the ability to host and control VST/Audio Units plug-ins and softsynths.
---