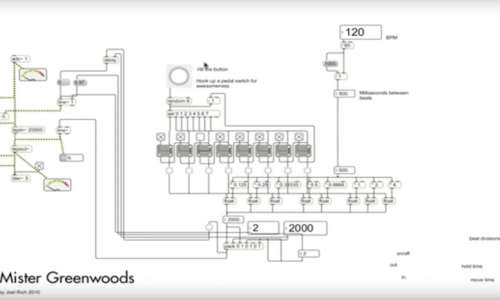 The arrival of Hail to the Thief, Radiohead's followup release to Kid A contained a nice surprise for us here at Cycling '74: we were mentioned in the "thanks to" section of the album notes. Suddenly, we had a whole bunch of new people who'd never heard of MSP googling us, what with stage shots of the mysterious MSP stuff in action and gear-o-centric web articles with MSP patches on those laptop screens and everything.
---
This week, Cycling '74 offers a MIDI hint, inspires with a Vizzie video, talks to one of its own.
---
This week, Cycling '74 talks about computer vision objects, a good friend and Max user, and a Facebook group.
---
Everybody who's ever spent time on Facebook since the addition of Facebook groups knows that the signal-to-noise levels can vary widely, from "serial global giglist" to "self-promotional echo chamber" to "Thunderdome for arguments about (insert cultural minutiae here)." Yes, of course there's a Facebook group for Max/MSP, thanks for asking.
---
I passed a pleasant week in Vancouver at the 2015 International Society for Electronic Arts in mid-August, exhausting myself in the name of electronic art.
---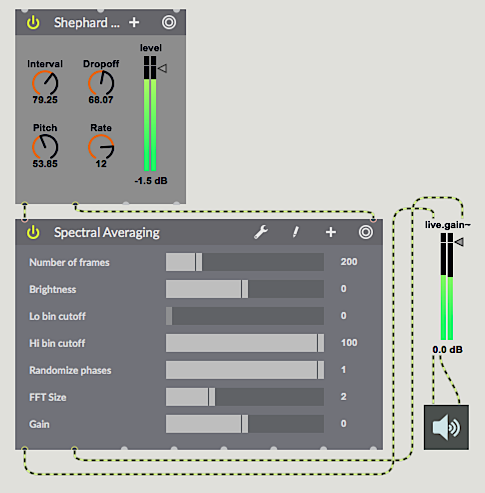 The ability to use VST and Audio Units plug-ins in your Max patches using the vst~ object (which now hosts both VST and Audio Units plug-ins in Max 7) is a great feature (and it's easier and more fun than you think, too).
---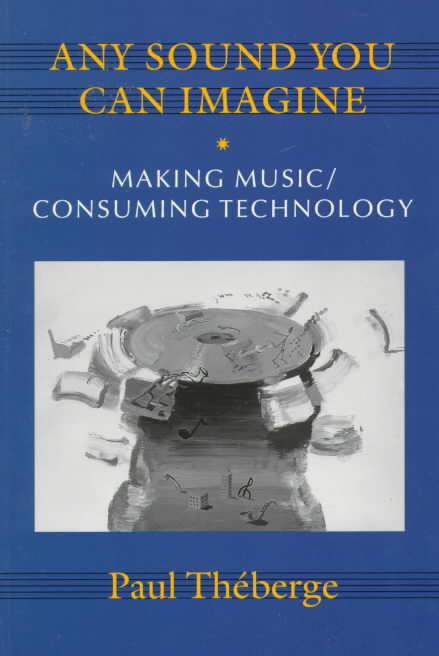 Paul Théberge has taken on a pretty hefty job: documenting the history and direction of music-making and music-consuming technology.
---
Max Connect is back! Following on from our previous US events and a blazing tour of the UK and Europe, we're now venturing north.
---
Max Connect is back (formerly known as Max 7 Hang)! The previous events were such a hit, we had to do it again.
---
Visit our Github page to download or fork the Max-Test package. It takes a special kind of nerd to appreciate certain aspects of software development.
---
Our friends Sam Tarakajian and Meara O'Reilly released a new iOS music app this week called Rhythm Necklace.
---
One week across five different cities we will introduce you to Max 7 and its creative possibilities. Whether you're a seasoned user or have only thought about downloading our 30-day demo, we want to hangout with you and talk about Max. Not since the introduction of Max 5 has a new release included so many updates and changes.
---
On March 31st, littleBits launched a new set of modules that provide interfaces between external devices and the littleBits circuit-building system.
---
For a while I thought the solution to being a better worker in the information age was a Kanban board with post-it notes.
---
John Crooks (Project Lead) escorts me into the recording room in John Powell's Studio in Los Angeles where the California String Quartet are warming up for an upcoming session.
---
Stefan Brunner, one of our Berlin-based developers, attended Music Hack Day in London last week, and created a really cool patch that generates "Elevator Music" by downloading and mixing sounds from Freesound.org (using OAuth2).
---
About three years ago at a company meeting in San Francisco, we began thinking about selling our software on a subscription basis.
---
One of the biggest challenges in designing software is dealing with what is known as the first user experience.
---
The latest preview video includes a brief demonstration of Max 7's ability to manipulate pitch and time independently.
---
We were saddened to learn of the passing earlier this week of David Wessel, Professor of Music at UC Berkeley and founder of the Center for New Music and Audio Technologies (CNMAT).
---
As we continue to work hard here at Cycling '74 finishing up the Max 7 release, we'd like to share with you another fun video from the inimitable Sam Tarakajian having the happiest day of his life with Max 7.
---
Our good buddy Sam is back with the second installment of his Max 7 preview series.
---
As I write this from an airport terminal somewhere in the world, we are hard at work finishing the Max 7 release.
---