This week, Cycling '74 discusses a must-have resource, highlights another Max 7 feature, and finds inspiration in user projects.
---
Among the icon­-buttons available from the toolbars surrounding your Max patch, there are several that won't necessarily ring a bell ­ even for experienced Max programmers.
---
This week, Cycling '74 points to an important blog, talks about hardware interfaces, and gives you a helpful patch.
---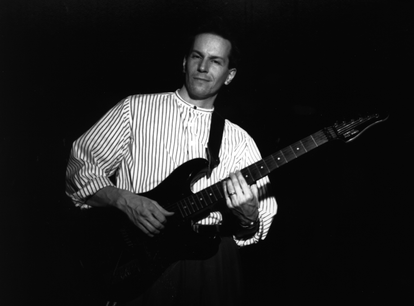 Written from 2008 through 2009, UC-Irvine Professor Chris Dobrian's Algorithmic Composition blog is a treasure trove of interesting perspectives and compositional hints, all bolstered by Max patch concepts and helpful illustrations.
---
This week, Cycling '74 brings you a new Vizzie tutorial video, gets to know a local, and offers installation tips.
---
This week, Cycling '74 introduces a must-hear Package, talks to a prolific Max user, and gives an organizational tip.
---
In a previous article, I wrote about snapshots as a useful way to save the state of plug-ins in a Max patch.
---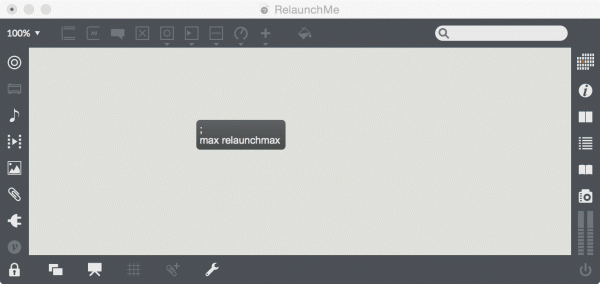 In case you haven't heard, there are two major additions to Max found in the 7.1 release: Full-patch Snapshots and the incredible new Package Manager.
---
Over the lifetime of Max, members of our community have generated a wealth of objects, tools, and patches to enhance Max and make even more things possible.
---
This week, Cycling '74 shares some gift ideas, spends more time with BEAP, and highlights a feature in Max.
---
As part of my non-Cycling '74 life, I host a weekly radio program (RTQE*) which takes its name from an acronym based on one of Brian Eno's Oblique Strategies on my local Community Radio station.
---
This week, Cycling '74 focuses on two special resources for learning Max or improving your Max skills.
---
The urge (or temptation) to use someone else's big data as creative grist for our mills isn't always accompanied by contemplation of the discourse we're cozying up to, although perhaps it should - we are, after all, surrounded by debates on the rise of the surveillance society whose websites feed us the materials we transcode and freely access, albeit for other purposes than those who collect it may have in mind. As artists, I think there's an interesting space for how we might assist in forming and enabling that larger conversation <insert panopticon references here, if you feel so inclined>.
---
This week, Cycling '74 takes some pics, highlights some great tools, and saves you a little cash.
---
World events – particularly those that involve violence or danger – have a way of making the world suddenly smaller in an unusual way - great city populations may suddenly collapse to your N closest acquaintances living there (or nearby), and then expand from there after the initial wave of worry passes.
---
This week, Cycling '74 spends a few more minutes with BEAP, talks about our presence at Loop, and plays with some physics.
---
The truth is that I'm still recovering from Ableton's recent inaugural event, Loop - A Summit for Music Makers, but I thought I should get to writing about it while it's all fresh in my mind.
---
This week, Cycling '74 tours the Max 7 documentation, reviews a newly formatted book, and plays with granular synthesis.
---
I have a confession to make: I am a granular synth addict! I still remember the first time I heard Fennesz's Endless Summer and wanted to know how that incredible sound was made.
---
Thanks to the tireless and polite work of Eric Raymond, software users everywhere know what to do before they ask questions about the software they're using, and they also know how to ask questions in ways that will give the best answers (and yeah – it's the same Eric Raymond who's earned our respect with books like this, thanks for asking). Max 7 will help you to ask better questions more quickly by making it a lot easier to search all of your objects, tutorials, snippets, examples, and guides (Guides? What are those? More on this in a minute) from the patcher window.
---
This week, Cycling '74 hooks a guitar up to Max, points you to user-created tutorials, and finds its place on Reddit.
---