Today I'm sitting down with Mariannah Amster and Frank Ragano of Parallel Studios, the creators and curators of the Currents New Media Festival in Santa Fe, New Mexico.
---
How did you Learn about Max? How did I first learn of Max? It was from the man himself, David Zicarelli.
---
Jeff Kaiser and I started playing together almost as soon as I turned up in LA at the beginning of the 2000s.
---
ArthropodaChordataConiferophyta, live cinema performance, (2013-15), Timothy Weaver This week, I have the pleasure of presenting a conversation with friend, colleague and mentor, Timothy Weaver.
---
Stephen Lucas is a Doctoral student in Composition and Computer Music in the College of Music at the University of North Texas (UNT).
---
For more than 10 years Skinnerbox have been making tremendous contributions to the wide field of electronic-music-making.
---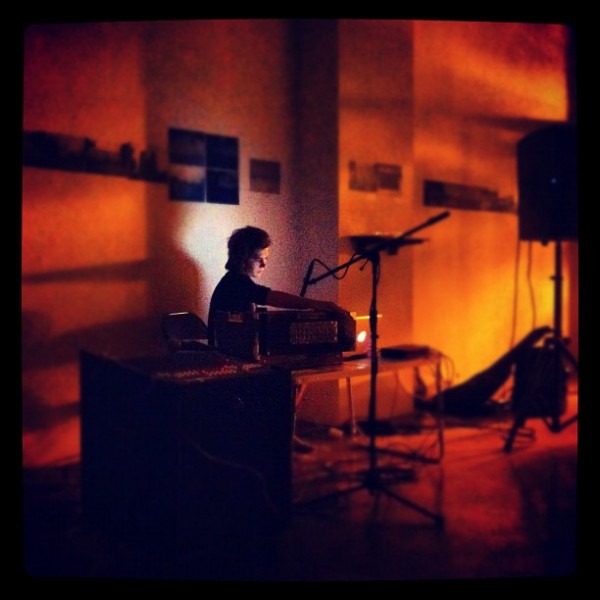 What were your first experiences with electronic music? I went to undergrad at Mills College where I was exposed to making music with electronic instruments, studying with Maggie Payne, taking her moog class.
---
It's all too common these days to encounter instruments and approaches to performance that are solutions rather than works in progress of processes.
---
Anyone who's paid attention to your earlier electronic/violin work may or may not find your debut as an instrument designer to be a real surprise.
---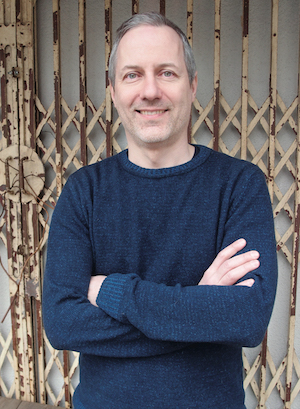 Although you work as a consultant and developer with Cycling '74, you are also an active media artist.
---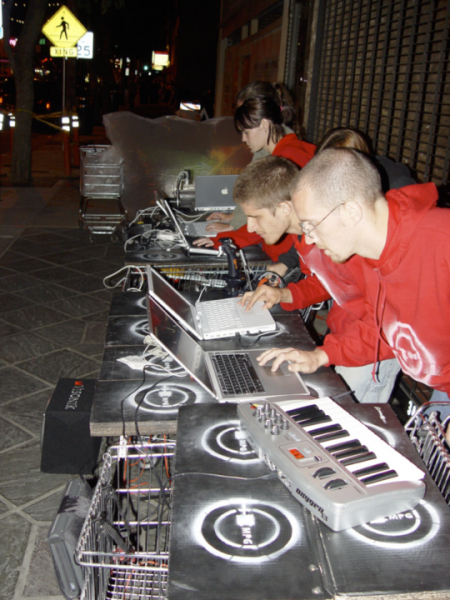 Nathan Wolek is an audio artist and researcher as well as Associate Professor of Digital Arts and Chair of the Creative Arts Department at Stetson University in DeLand, FL.
---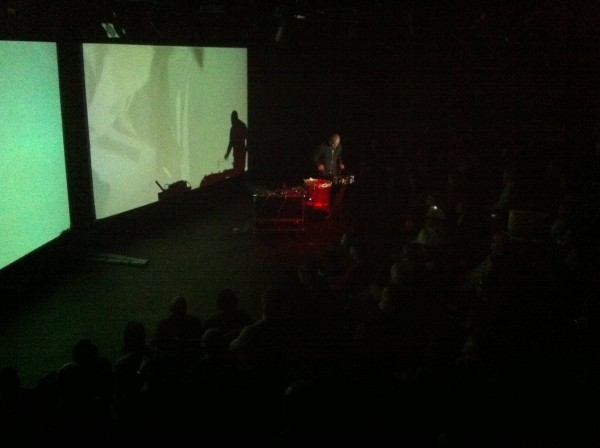 Cory sits down with Andrew whose current work focuses on the emergent potential between cross-disciplinary arts and technology, building sound and visual environments through software development, and building scientifically accurate representations of complex data sets as visual and sound compositions.
---
Gustavo Bravetti first showed up on my radar a number of years ago - 2008 or 2009, maybe? - while I was breezing through my latest tech gadget blogs over my morning coffee.
---
David talks about his company, their projects and approaches. "Every project we've worked on has been different, from design to programming to sensing to the underlying infrastructure."
---
Modern music journalism tends to focus on one aspect of an artist's output, often in the form of a review of an album or a show. I've been increasingly interested in thinking about the creative process as a continuum, rather than just the results.
---
The place where Jeff Kaiser started out isn't nearly as interesting as where he's going, and where he's tarried along the way; Classically trained as a trumpet player (and the owner of one sweet quarter-tone horn, by the way) his "instrument" is now a hybridized and extended beast with Max/MSP as the coiled mainspring of the non-human portion.
---
Cory Metcalf sits down for a low-noise chat about his work with the interactive media collective NoiseFold; their birth in adversity, their approach to crafting intermedia works on the stage and elsewhere out there, and their tools. There is a lot of wisdom hidden in the folds of his answers.
---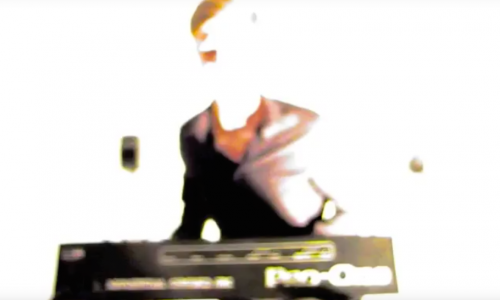 I first ran across Christopher Jakobi when when he posted a video of his piece Aurora Drone early last fall on the Forum (you can download the Max patch for it here).
---
Hi Rob! Can you tell us a little about what you do at Cycling '74?
I primarily work on Jitter development and support.
---
I first ran into Antye Greie-Ripatti's work as a part of the duo Laub, and have followed her career since then in its many and varied forms - her solo work as AGF (I'm personally particularly drawn to her Source Voice release on the LINE label), the AGF/DELAY duo with her partner Vladislav Delay, and other collaborations with Zavoloka, the trio The Dolls (with Vladislav Delay and Craig Armstrong), and - more recently, as part of The Lappetites (with Eliane Radigue, Kaffe Matthews, and Ryoko Kuwajima).
---
When we do interviews with artists, we often stick kind of close to "the work", with a little biography thrown in for good measure (since it presumably helps to define the work).
---