Moebius Lab is a multimorphic sound processor for iPad which contains a synth, a varispeed stereo sample player, 9 time domain effects, 6 spectral effects, 7 slots for external audio application, and nearly 200 LFOs that can modulate each parameter. You can move the effects along two chains, and get endless combinations of sounds.
---
Bringing backing tracking into the 21st century
---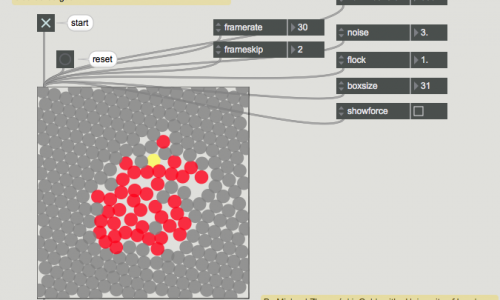 A two-dimensional model of moshers, similar to a disordered gas. Based on research by Jesse Silverberg and Matthew Bierbaum.
---
"Agnus Dei" is a movement from Missa della Grande Transizione--a twenty-two minute electro-acoustic nuptial Mass for live processed voice, and video overlay.
---
V4W.ENKO - CREATING sound and visual compositions in real-time with max/msp/jitter
---
This is a project I worked on with one of my faculty using netted structures and slow, subtle light shifts informed by weather data from the openweathermap.org/api and DMX control using VST and a DMXIS controller.
---
"Credo" is a movement from Missa della Grande Transizione--a twenty-two minute electro-acoustic nuptial Mass for live processed voice, and video overlay.
---
The project was to produce a promotional music video that blended a variety of different arts disciplines to create an interesting and visually stimulating piece with elements of dance, videography, custom effects coding and traditional paintings to accompany the music.
---
You simply select a musical scale and white keys of your MIDI keyboard instantly conforms to that scale.
---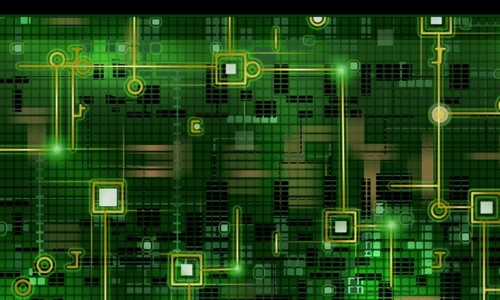 Mick Sussman has released an album of works created by his algorithmic music generator, Rosenberg, created with Max-MSP.
---
Every artwork start from a blank canvas.
---
"I have left you the mountain" presents ten new texts written by contemporary writers and thinkers on the architecture of displacement.
---
Maxwell is the world's first cross-plaftorm software laser synth and real-time abstract generator for both Mac and PC that allows direct control over a laser projector.
---
Originally published in Palestrina's second book of motets in 1581, "Adoramus Te" is a short motet for four equal voices.
---
MIDI Key Control is designed to provide a fast and easy way to send MIDI messages without having a physical controller connected to the computer.
---
This patch generates chords from an on-screen keyboard or MIDI, with dynamic voice allocation and transposition, key, scale, and velocity remapping.
---
Sig.Int is a live A/V performance exploring the different contexts of sound synthesizing and visualization, directly integrating the spherical environment and multiple speakers right at the center of the composition and performance.
---
MetroKit 2 is a metronome with a variety of features to satisfy musicians on any level, from beginners to experts.
---
This is an interactive project made by Jordan Frantz, Daniel Mendez and Kevin Castro.
---
SSSScan is a buffered slitscan app that allows you to work with a slowscan effects using a variety of gradients that determine the shape and movement of the buffered slitscan. Is usable alongside other SC Apps and other software packages using Syphon! App was created using MAX.
---