The project was to produce a promotional music video that blended a variety of different arts disciplines to create an interesting and visually stimulating piece with elements of dance, videography, custom effects coding and traditional paintings to accompany the music.
---
You simply select a musical scale and white keys of your MIDI keyboard instantly conforms to that scale.
---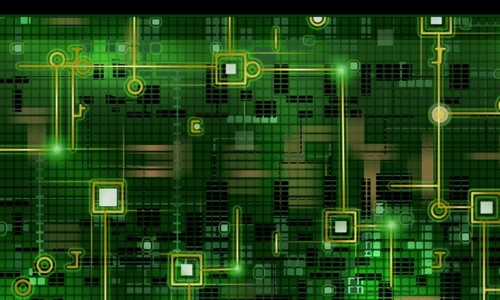 Mick Sussman has released an album of works created by his algorithmic music generator, Rosenberg, created with Max-MSP.
---
Every artwork start from a blank canvas.
---
"I have left you the mountain" presents ten new texts written by contemporary writers and thinkers on the architecture of displacement.
---
Maxwell is the world's first cross-plaftorm software laser synth and real-time abstract generator for both Mac and PC that allows direct control over a laser projector.
---
Originally published in Palestrina's second book of motets in 1581, "Adoramus Te" is a short motet for four equal voices.
---
MIDI Key Control is designed to provide a fast and easy way to send MIDI messages without having a physical controller connected to the computer.
---
This patch generates chords from an on-screen keyboard or MIDI, with dynamic voice allocation and transposition, key, scale, and velocity remapping.
---
Sig.Int is a live A/V performance exploring the different contexts of sound synthesizing and visualization, directly integrating the spherical environment and multiple speakers right at the center of the composition and performance.
---
MetroKit 2 is a metronome with a variety of features to satisfy musicians on any level, from beginners to experts.
---
This is an interactive project made by Jordan Frantz, Daniel Mendez and Kevin Castro.
---
SSSScan is a buffered slitscan app that allows you to work with a slowscan effects using a variety of gradients that determine the shape and movement of the buffered slitscan. Is usable alongside other SC Apps and other software packages using Syphon! App was created using MAX.
---
This is a Final Year Dissertation Project, focussed on the relationship between Artificial Intelligence and Generative music. The project explores the audible representation and visual illustration of the designed system's choices, when provided with a task.
---
This is the third version of the book Electronic Music and Sound Design Vol.
---
When using hardware at some point you end on a wall you can't go through...
---
Embryogenesis is an audio-visual artwork making use of video as an input to a genetic algorithm controlling the audio.
---