Introducing RNBO
RNBO is a new patching environment built to export software with the sound of Max.
Create web experiences, hardware music devices, audio plugins, and new Max objects all from the same patch. And when that's not enough, RNBO generates source code that you can use however you want.
Tom Hall explains how RNBO took his patching to new places in the teaser videos
This Was Made in RNBO
The example below was patched in RNBO and exported to Web Audio. RNBO Web Export also provides easy access to your patcher's interactive elements and seamlessly integrates with your HTML/Javascript code to add rich sonic experiences.
One Patch, Many Targets
A single RNBO patch can export compiled code that runs in several defined target contexts, and source code you can integrate into any C++ or Web Audio project.
Build guitar pedals, Eurorack modules and much more with Raspberry Pi export
Run your patch in any DAW as a VST3 or AudioUnit Plugin
Compile your own self-contained, shareable Max object
Increase performance and loading times of your Max for Live devices
Embed your RNBO sound engine into a website using Web Export
Embed your RNBO sound engine into a website using Web Export
Hear the Code While You Patch
The sound you hear while patching in RNBO is generated and compiled code that updates as you make changes. This running code is identical to the code you export, so your work will sound the same no matter which target you choose.
You'll Feel Right at Home
Although built on new technology, RNBO offers an instantly recognizable patching environment with many familiar objects and practices from Max. If you've used Max before, you'll be up and running in no time.
Inspired by What You Love in Max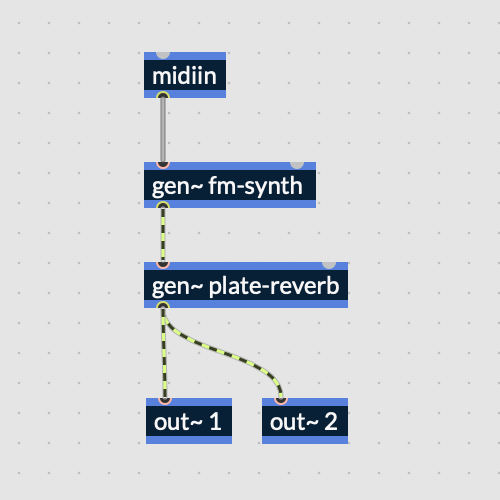 Full Gen integration, with the addition of event support and interactive UI objects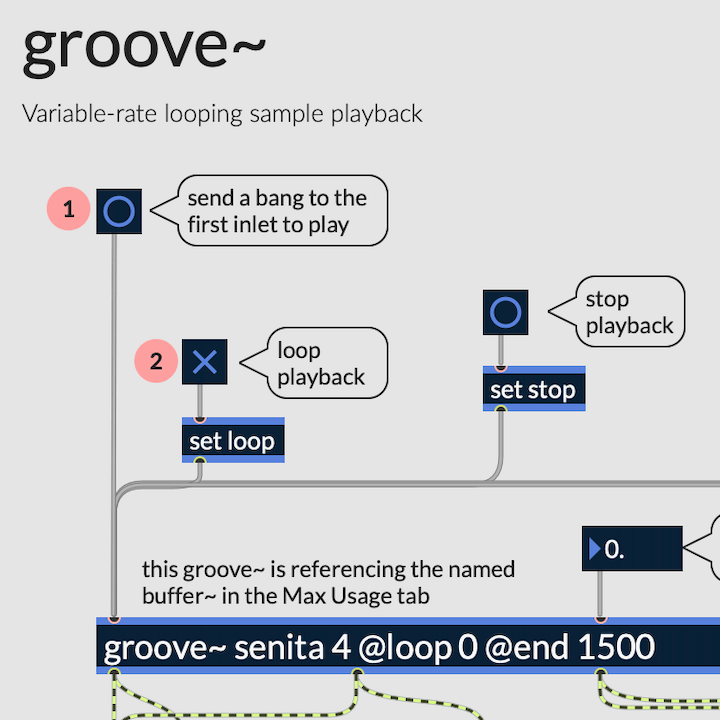 Every RNBO object has its own help file, just like in Max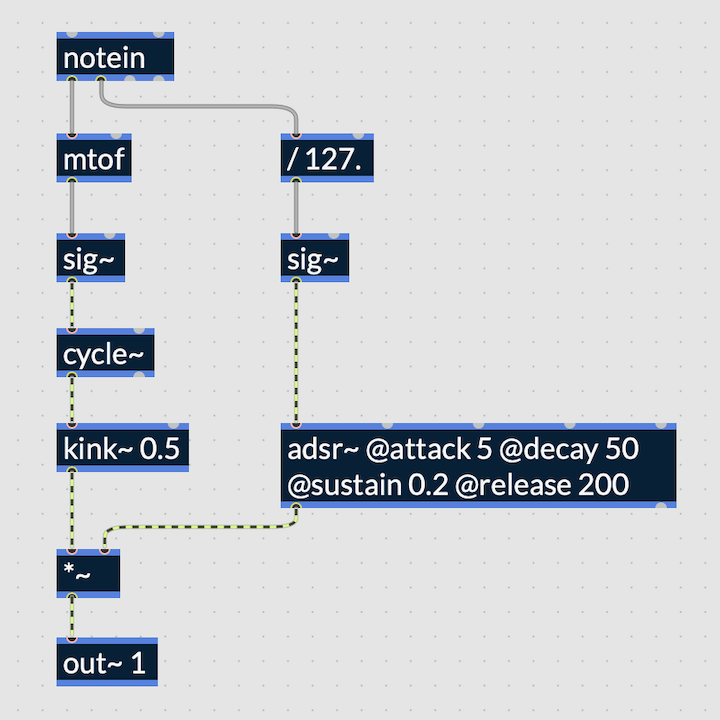 Events and signals can be mixed in the patcher, just like in Max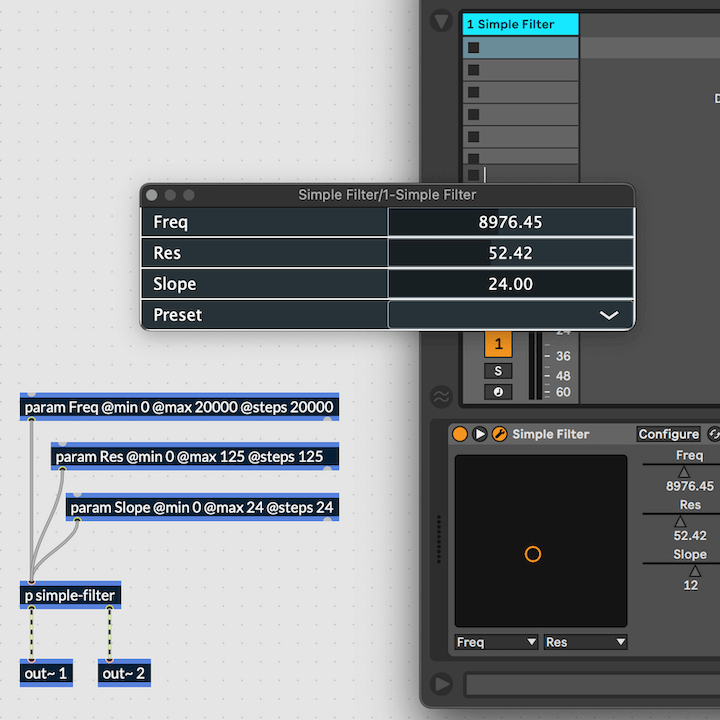 Use param, inport, and outport objects to define the controls for your RNBO export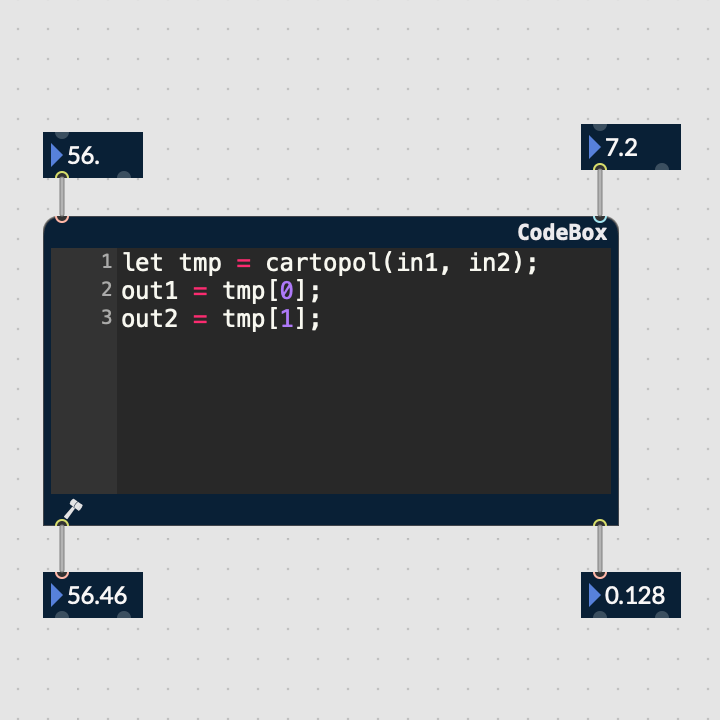 Mix patching and text-based programming directly in RNBO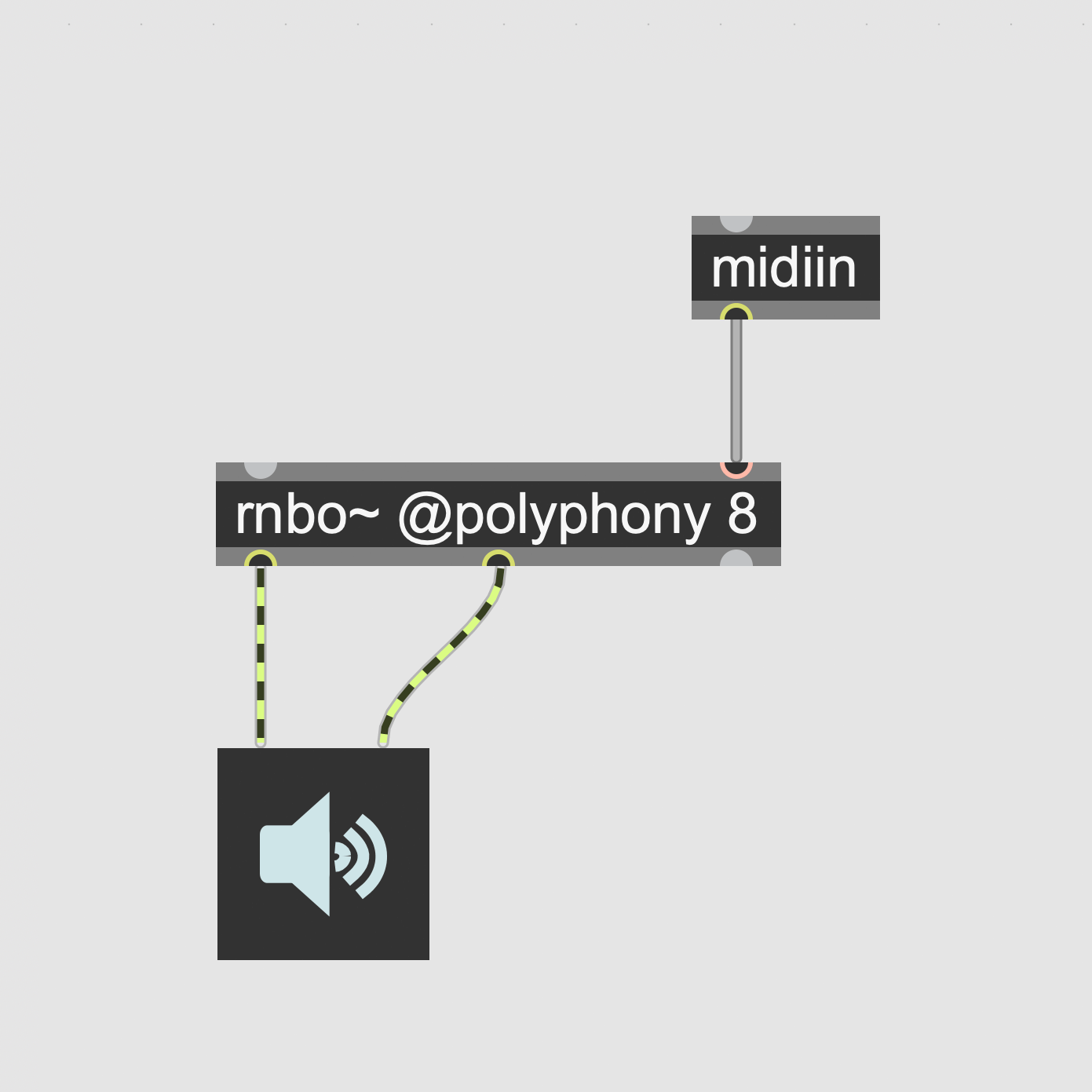 Easily make your patches, subpatches, and abstractions polyphonic with the polyphony attribute
Your Guide to Creating with RNBO
RNBO is supported by thorough and ever-expanding online resources at rnbo.cycling74.com. Here, you can find tutorial videos, documentation, and helpful project guides to get you up and running immediately.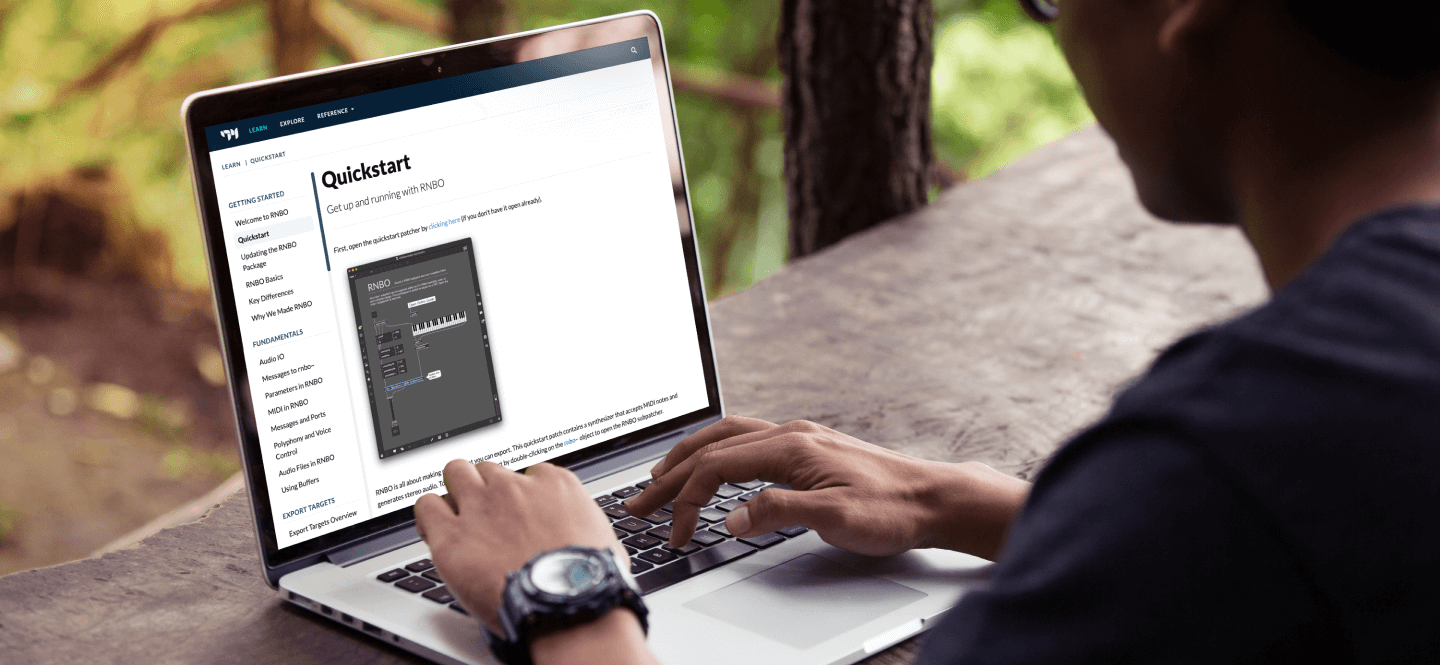 Begin Your RNBO Journey
To get started using RNBO, download and install Max 8.5. RNBO will run in a trial mode -- where saving is disabled -- allowing you to explore its capabilities and learning resources before purchasing the full version.