Max for Live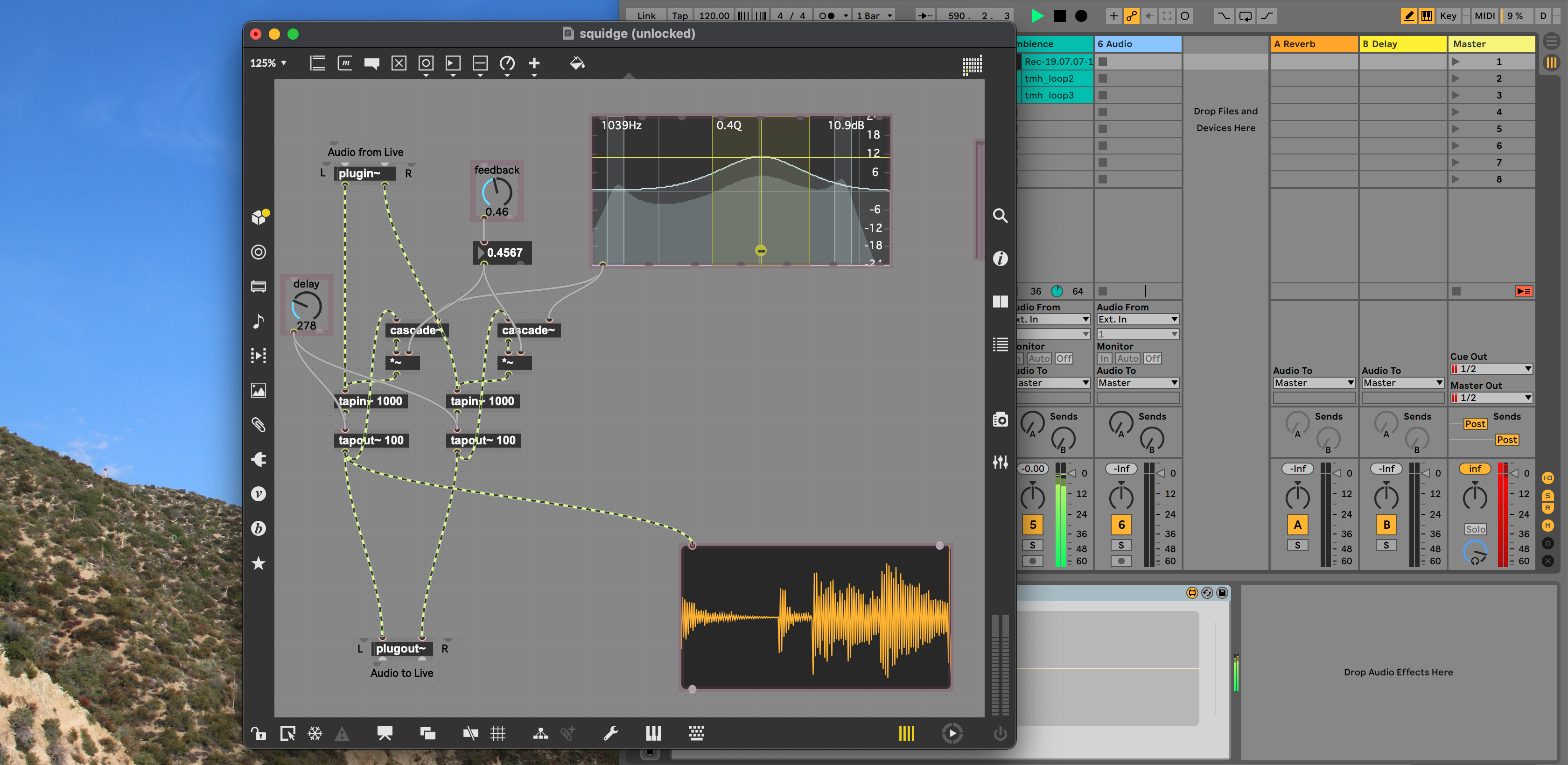 The Limitless Possibilities of Max - inside Live
Max for Live gives you a blank slate to patch together your own musical tools that work seamlessly inside the Live environment. Create your own Instrument, Midi Effect, or Audio Effect that does exactly what you want, or customize an existing device with your own adjustments. Max for Live also provides the ability to control your Live Set using the Live API.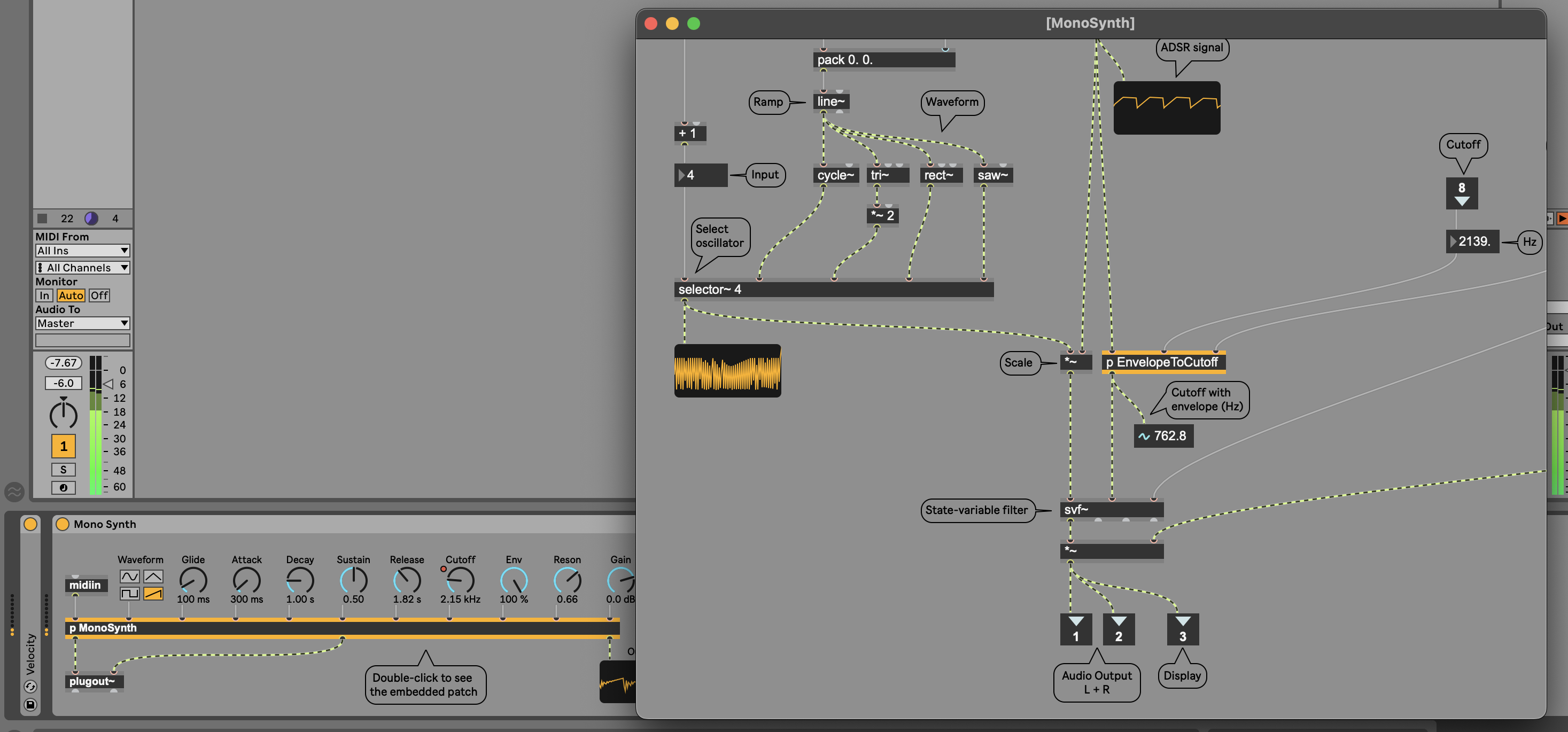 Max Patching That Looks Like Ableton Live
Max includes a suite of interactive UI elements built to look, feel, and behave exactly like a built-in Live Device. Within Live, these objects can be mapped, automated, and modulated like any native controls.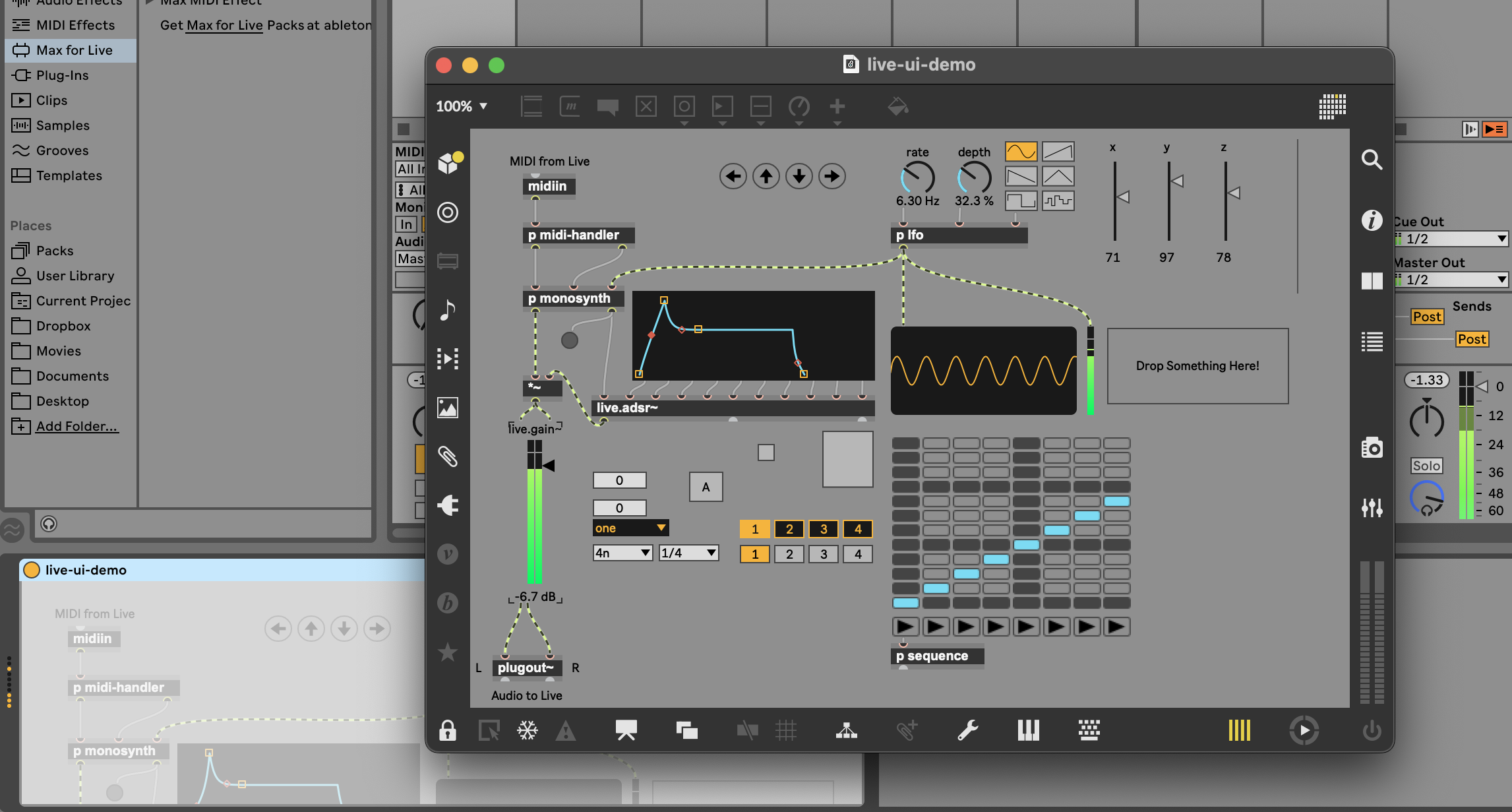 Learn More About Max for Live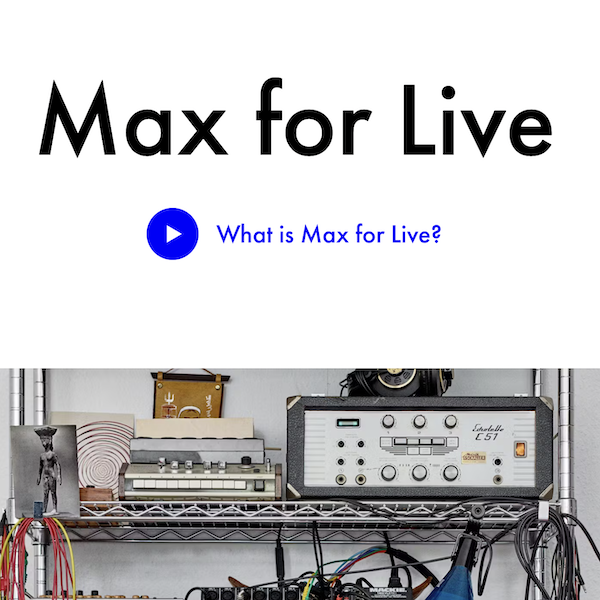 Max for Live at Ableton.com
⁠Learn more about Max for Live at Ableton.com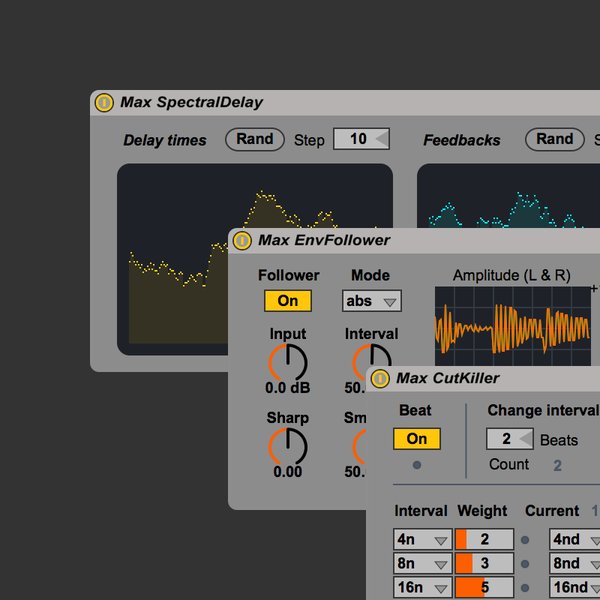 Max for Live Packs
⁠Explore Devices built by the Max for Live community at Ableton.com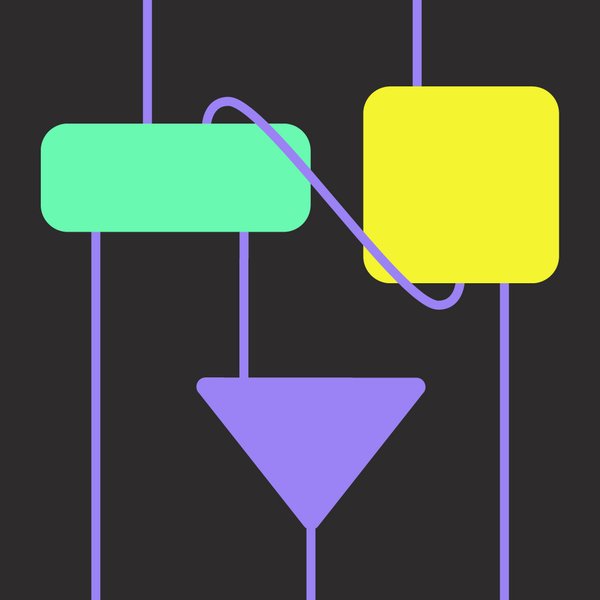 Building Max Devices
⁠Learn to develop and customize Max devices with this comprehensive learning pack that includes 90 Max Devices and 40+ Live Sets.