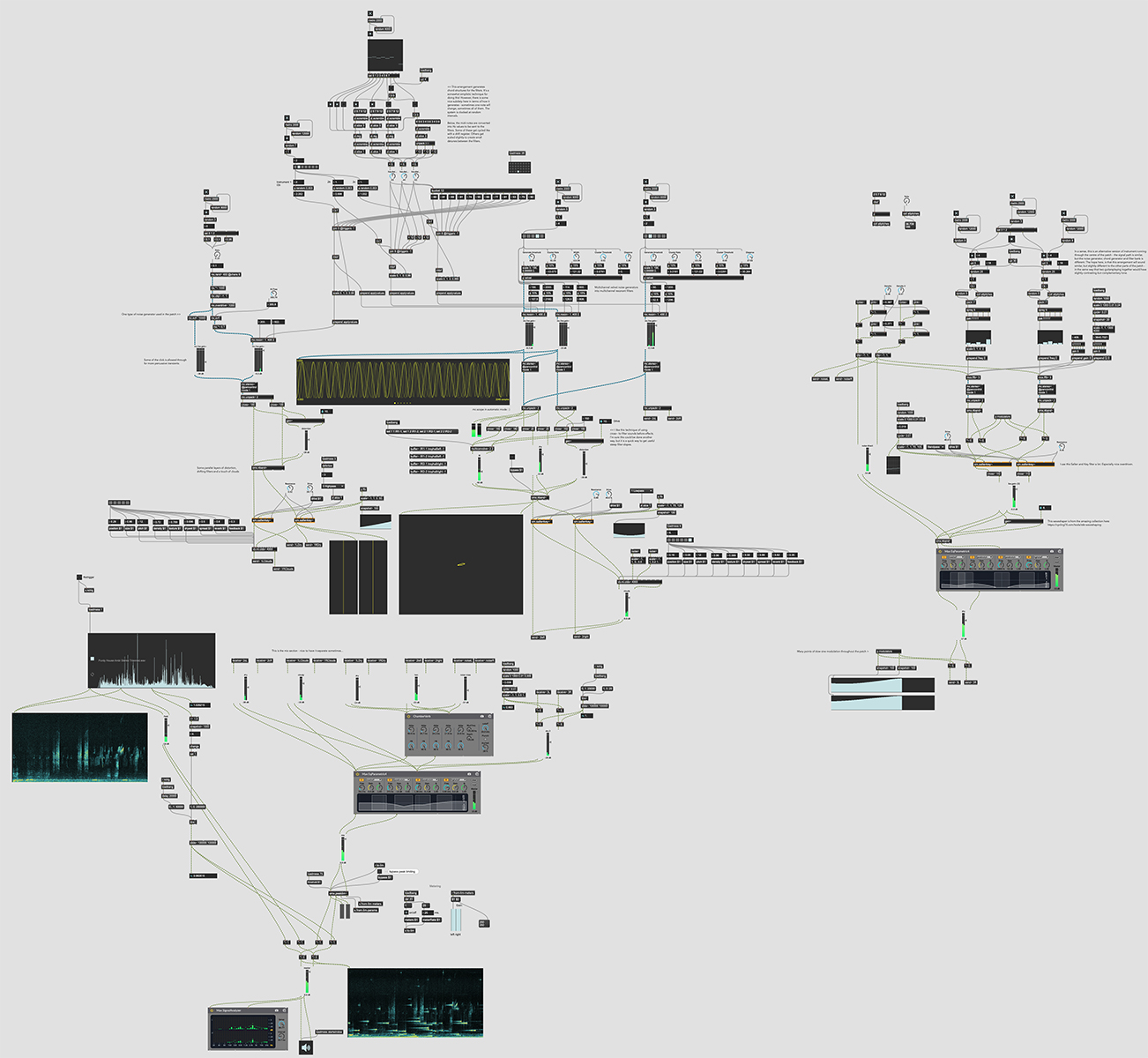 ---
This is the beginning of a project, and marks the first music release. The idea is to combine field recording practice with generative compositional techniques to create new music. I'm committing to releasing all of the patches - so that the music can be generated directly, and also so others can enjoy them and hopefully engage in discussion around them.
I'm going to keep a blog in support of the project (see wordpress link below)
The first release is available on Bandcamp (see bandcamp link below - it is pay whatever you can)
If you are interested in the patches, please follow through to the blog and you will find a download link. If you enjoy the patches I'd appreciate it if you can own the bandcamp version.