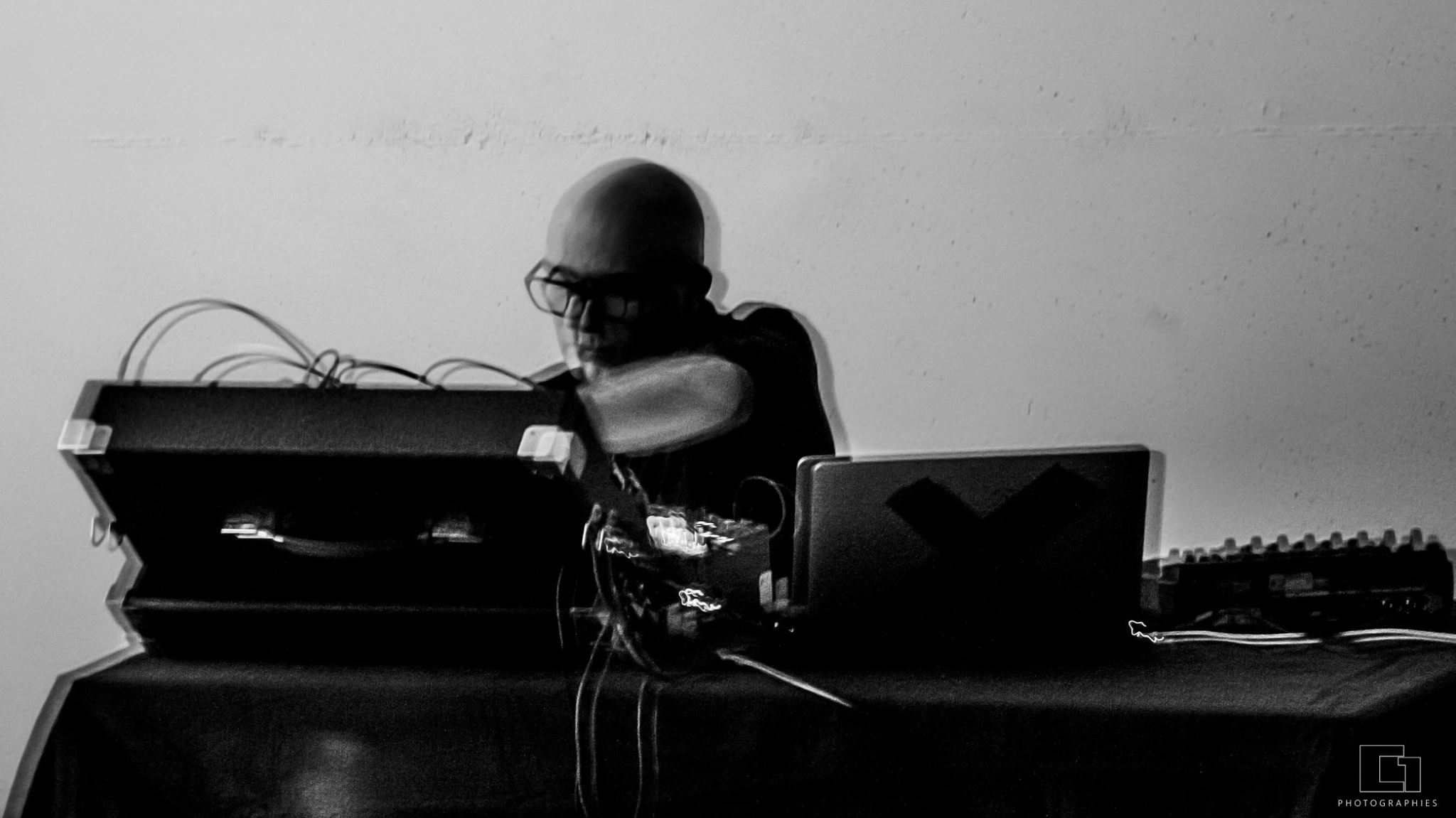 ---
Inspired by structuralists methods, brutalist architecture and minimalist visual forms, struct is a live improvisation with eurorack modular system as the only source of triggering and sound. The artist builds physically all routings on stage, starting the performance with nothing recorded and nothing configured. Progressively, the patch is built, the sound change from noise structures to more tonal and micro-tonal ones, depicting a complex world oversaturated by informations, data and individualism.
struct addresses the idea of post-techno improvisation by relating to electronic music but on a unique odd way. Indeed, it relates to musical structures where the percussive sounds can structure the whole but in which the structure can also be created by the noise itself. Techno music from step sequencers and repetitive structures, struct flirts and disturbs this repetitive concept to go from linear grids to sparsed particles.
Max does the sound analysis & generates all visuals.