¡Feliz cumpleaños, CMMAS!
---
Photo: CMMAS
For Visiones Sonoras, Rob and I each gave a talk on Max.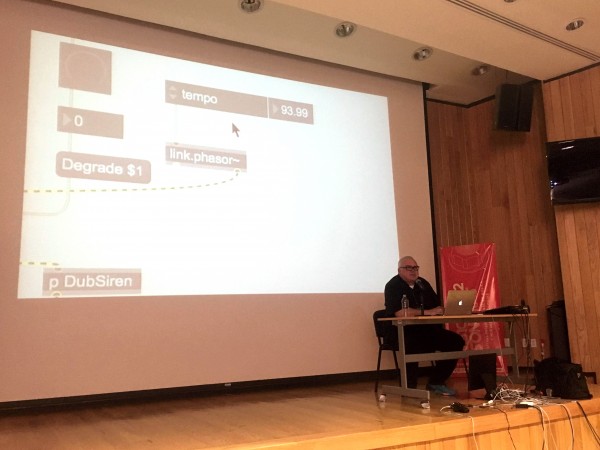 Rob's talk was a great introduction to Jitter techniques and resources.
Incidentally, you can find all of Rob's Jitter resources from his talk
here
.
The big thing at the festival was modular synthesis. I was blown away by the amount of extremely high quality DIY work being done and the amazing sound art being produced. Here's a shot from one of the sets - Javier Lara in performance.
This was our first time participating in
Visiones Sonoras
and I'm quite sure it won't be our last. We had a blast hanging out and meeting people in the excellent facilities at the Campus UNAM in Morelia. Definitely a great stop on the festival circuit.
Maybe we'll see you there next year!
---