Convert MIDI Type 0 file to .txt file
---
I've been trying to wrap my head around a solution for converting a midi file type 0 file to a text file in the following format.
"song.mid"---->"song.txt" See example .txt file: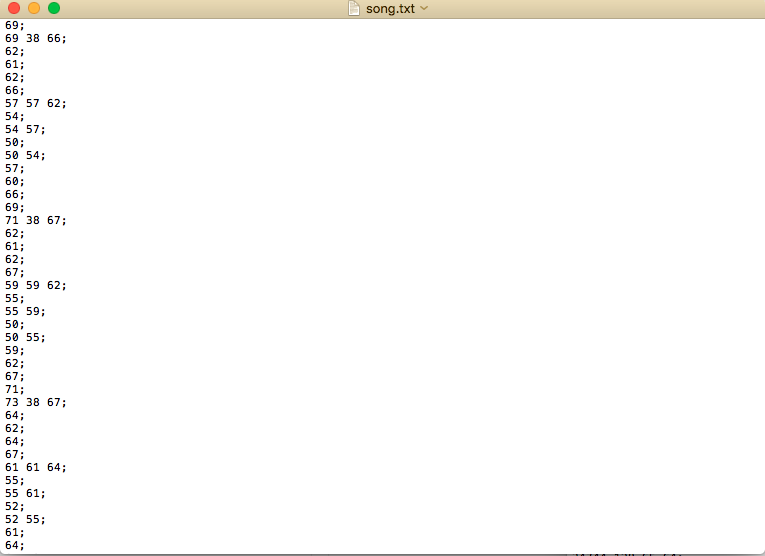 For each note on, I'll need the pitch number followed by a semicolon.
For multiple note ons, (polyphony) the pitch numbers should be grouped on the same line.
I don't need velocity, ticks, channel numbers or timing data, just note-ons.
The purpose is to create a text file that can be read and played back via drum triggers-so timing will be dictated by "human" rhythmic hits on a drum. (It should be a .txt file due to certain limitations)
I've tried the seq object with midparse but the major issue i'm experiencing is how to parse the data into a this specific simple stripped down readable text format.
I'd prefer not to go to 3rd party solutions. (On a Mac)
Would be great to hear your thoughts, feedback, solutions.
---