Ben, could you tell everyone what you do at Cycling '74?
As most employees do at C74, I wear a number of hats.
---
In Part 4 of the "A Few Minutes with BEAP" tutorial series, we explore how the ADSR and AHD envelopes work and why you would choose one over the other.
---

One of the great things about hanging around the Cycling '74 campfire is the great group of artists and musicians that are found there.
---
Along the course of a series of LFO tutorials, I've tried to describe my interest in the humble Low Frequency Oscillator as a generative tool in various contexts - from a general approach (link) to implementing the results as MIDI event generators, adding Ableton modulation mode-like behaviors, and implementing the results as a Max for Live device, and a little discussion about why Max patches are never done. It's been a while since I wrote them, and I wasn't sure if or when I'd return to the subject.
---
In Part 3 of the "A Few Minutes with BEAP" tutorial series, we combine the standard BEAP sequencer with other modules to create shifting and rotating generative sequences - maximal fun, minimal patching.
---
Alessandro Cipriani & Maurizio Giri (one of the most active Max-focused writing units around), introduced the first volume of their 'Electronic Music and Sound Design' series a few years ago - first in Italian, and then English translations by David Stutz, followed a bit later by a second volume.
---
New users often ask about the availability of video tutorials for learning Max/MSP/Jitter in addition to the wealth of discoverable materials built into Max itself. By now, the fame of Barry Moon's great collection of Baz tutorials and Sam Tarakajian's slightly-more-intermediate Delicious tutorials (What? You haven't seen Sam's elegant/useful/fun mobile beatdevice Rhythm Necklace? Check it out as soon as you're done here....) are known and celebrated far and wide. But there's more out there.
---
In Part 2 of the "A Few Minutes with BEAP" tutorial series, we look at three example oscillators that can provide a lot of interesting sounds to your patch.
---
Okay, this little tutorial is really about Max 7's new crash recovery features, but first I want to show you how to reliably crash Max! I already can hear some of you yelling out "Just Open 50 Video Files!!!", but I want something that's reliable across systems - and easy to do. The simplest way to crash Max is to use a special message to the Max system - max crash.
---
Over the next couple of months, we're going to be looking at hardware as a part of the Max environment.
---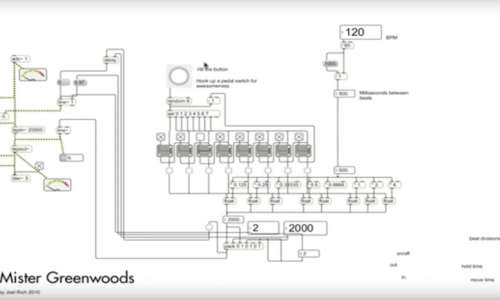 The arrival of Hail to the Thief, Radiohead's followup release to Kid A contained a nice surprise for us here at Cycling '74: we were mentioned in the "thanks to" section of the album notes. Suddenly, we had a whole bunch of new people who'd never heard of MSP googling us, what with stage shots of the mysterious MSP stuff in action and gear-o-centric web articles with MSP patches on those laptop screens and everything.
---
Whenever a frame delay effect is called for, most Jitter programmers know to reach for the jit.matrixset object to handle this task with ease, however when working with OpenGL textures, no single object will do the job.
---
Vizzie was originally created as a way for absolute beginners to learn some basic techniques of Max and to start having fun patching and making stuff right off.
---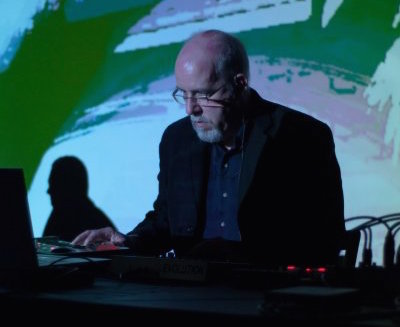 What do you do at Cycling '74? My business card currently includes the lines "Education R&D" and "Content Creation," although I would personally favor "Utility Outfielder," provided that the term is something that would be understood outside of the world of baseball fans.
---
Max 7 includes a new set of tools developed by Matthew Davidson for his work as a Berklee School of Music instructor.
---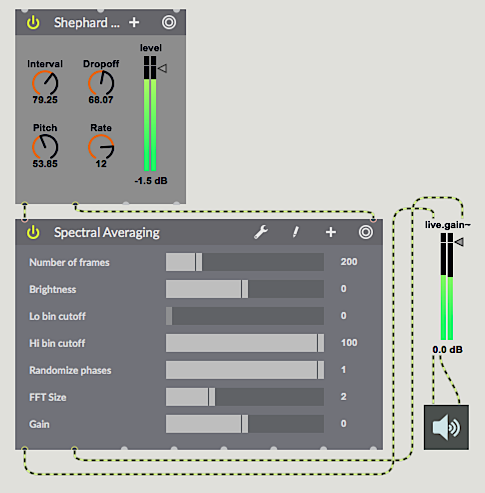 The ability to use VST and Audio Units plug-ins in your Max patches using the vst~ object (which now hosts both VST and Audio Units plug-ins in Max 7) is a great feature (and it's easier and more fun than you think, too).
---