Okay, this little tutorial is really about Max 7's new crash recovery features, but first I want to show you how to reliably crash Max! I already can hear some of you yelling out "Just Open 50 Video Files!!!", but I want something that's reliable across systems - and easy to do. The simplest way to crash Max is to use a special message to the Max system - max crash.
---
Over the next couple of months, we're going to be looking at hardware as a part of the Max environment.
---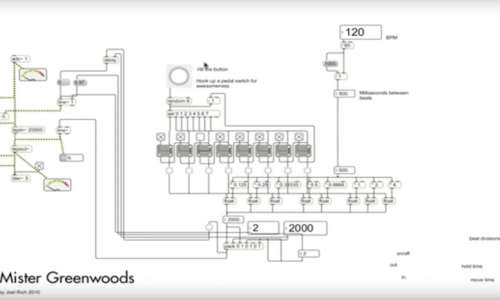 The arrival of Hail to the Thief, Radiohead's followup release to Kid A contained a nice surprise for us here at Cycling '74: we were mentioned in the "thanks to" section of the album notes. Suddenly, we had a whole bunch of new people who'd never heard of MSP googling us, what with stage shots of the mysterious MSP stuff in action and gear-o-centric web articles with MSP patches on those laptop screens and everything.
---
Whenever a frame delay effect is called for, most Jitter programmers know to reach for the jit.matrixset object to handle this task with ease, however when working with OpenGL textures, no single object will do the job.
---
Vizzie was originally created as a way for absolute beginners to learn some basic techniques of Max and to start having fun patching and making stuff right off.
---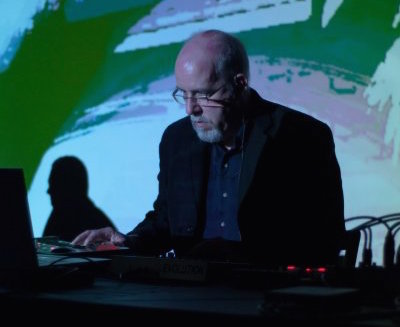 What do you do at Cycling '74? My business card currently includes the lines "Education R&D" and "Content Creation," although I would personally favor "Utility Outfielder," provided that the term is something that would be understood outside of the world of baseball fans.
---
Max 7 includes a new set of tools developed by Matthew Davidson for his work as a Berklee School of Music instructor.
---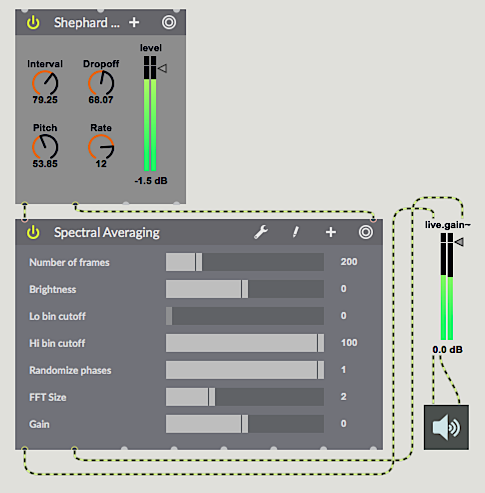 The ability to use VST and Audio Units plug-ins in your Max patches using the vst~ object (which now hosts both VST and Audio Units plug-ins in Max 7) is a great feature (and it's easier and more fun than you think, too).
---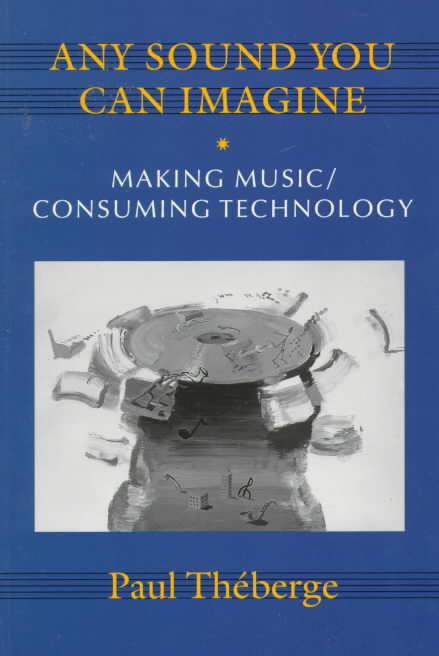 Paul Théberge has taken on a pretty hefty job: documenting the history and direction of music-making and music-consuming technology.
---
Throughout her career, artist Lisa Park has investigated the relationship between emotional states and the subconscious.
---
John Crooks (Project Lead) escorts me into the recording room in John Powell's Studio in Los Angeles where the California String Quartet are warming up for an upcoming session.
---
Here are some tips from us and Andro that may help you when exporting from Blender into Max.
If you don't do a UV unwrap on a model in Blender, you can't export the textures with the model.
If you didn't use the triangulate modifier (at the end of the modifier chain) your results can vary on export.
---
Formally trained and practicing as an architect, artist Filipa Valente forges beyond the expected precincts of surface, space, and form, creating immersive installations where the observer and perception serve as integral elements.
---
When I first saw videos of Bruno Zamborlin's Mogees project, I thought "cool, someone has made an app for that old contact-mic trick."  I've seen plenty of performances done with contact mics and drummers have been trigger-progressing sequencer patterns from pads since the 80's.
---
Follow this tutorial to create a crowd-sourced multimedia patch or a data-driven interactive work using the maxurl object.
---
Jan-Bas Bollen is a composer, bass player, programmer and educator.
What got you started?
It is hard for me to trace the beginnings of my fascination with music, since both my parents were professional musicians.
---
Following are the steps for the export of ISF source files with jit.gl.pix.
Download the example patch
Requirements Max 6.1.7 or later Gen and ISF Background on ISF: ISF and Test App. ISF export enables gen patchers to be exported for use in VDMX.
---